Opposite of the Cascade Depot there are multiple lots with either small business or private structures. The houses in Cascade near the railroad tracks are an interesting mix. Most of the houses are quite unique and do not repeat along the street. A few years ago I bought a few laser kits for different houses. Some of the kits either contained two or three samples of the same house or I simply bought multiples of them. So I had a good stock of parts to kit bash a nice variety of houses for my module.
Renovation required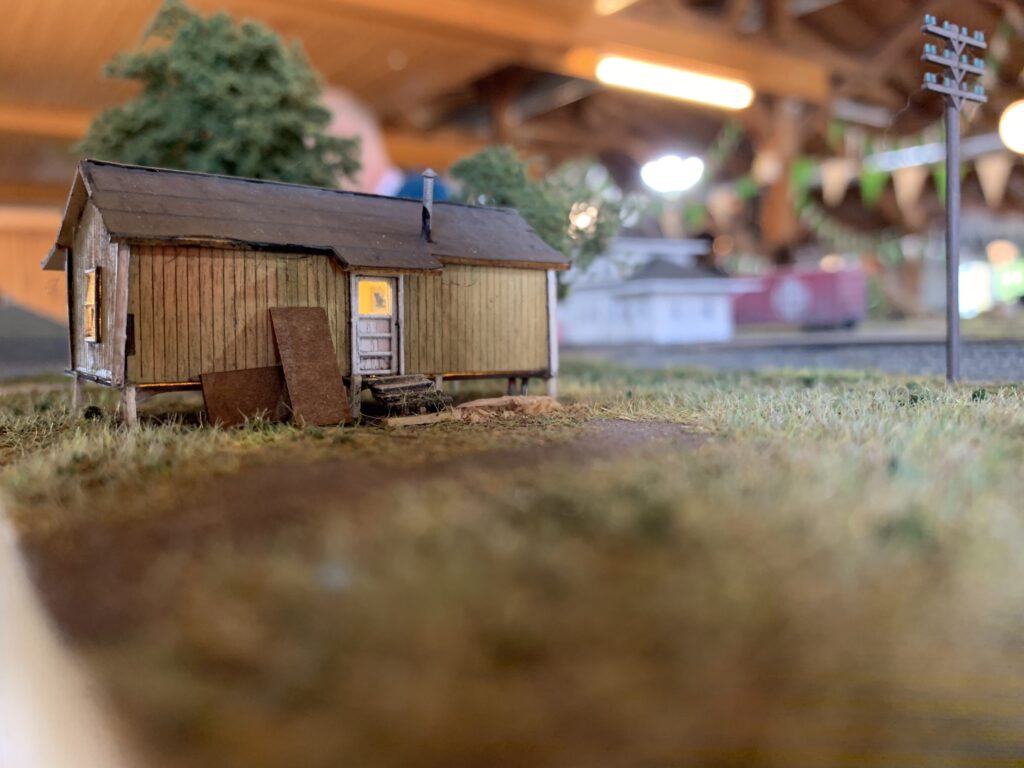 On of the first kits I built – or tried to – was Company House (Blair Line 076). My version looked even more run down, that the one shown on the kit. So I decided It would need some renovation. I added some spare parts like doors and window frames to decorate the exterior. The interior was extended with some spare pieces of wood to add some visual interest. Last but not least: I added light. Usually we run our modules under lightning conditions that allow easy reading of car cards, waybills and car numbers, so it's not really dark. But I liked the idea and I had the parts.
See more progress in the Building Cascade Series.