With only a few weeks to the exhibition in Rodgau, I wanted to give the flooded quarry pits a nice prototypical look: Turquoise.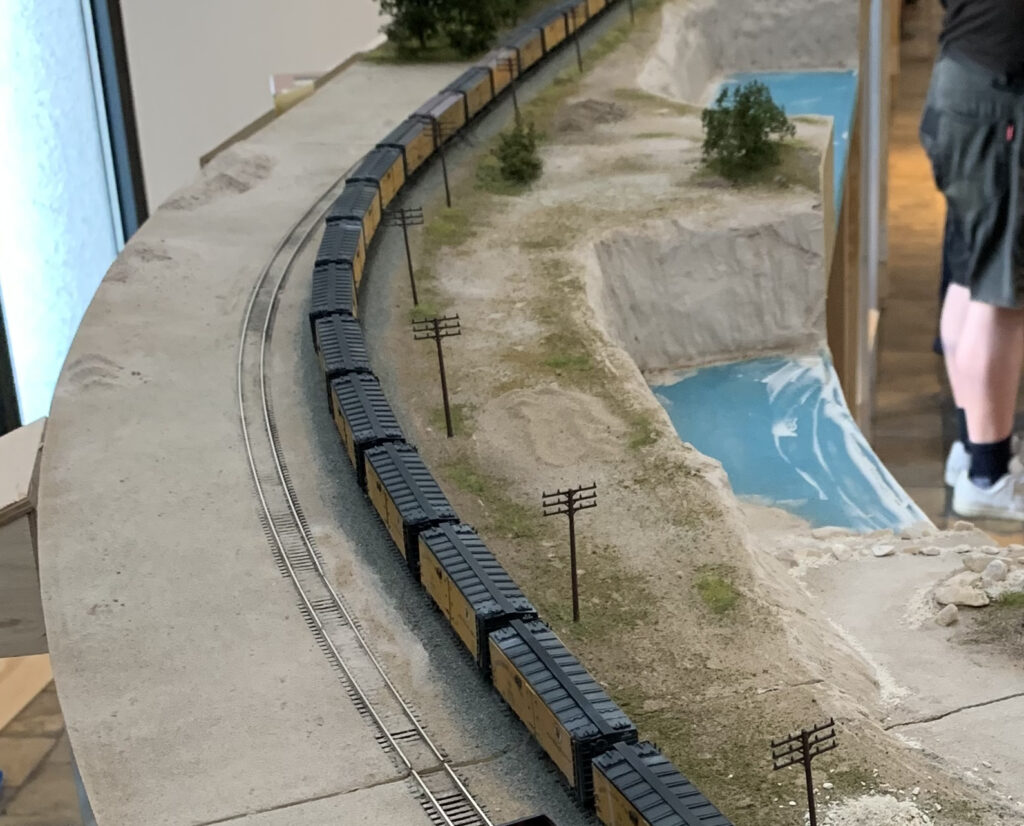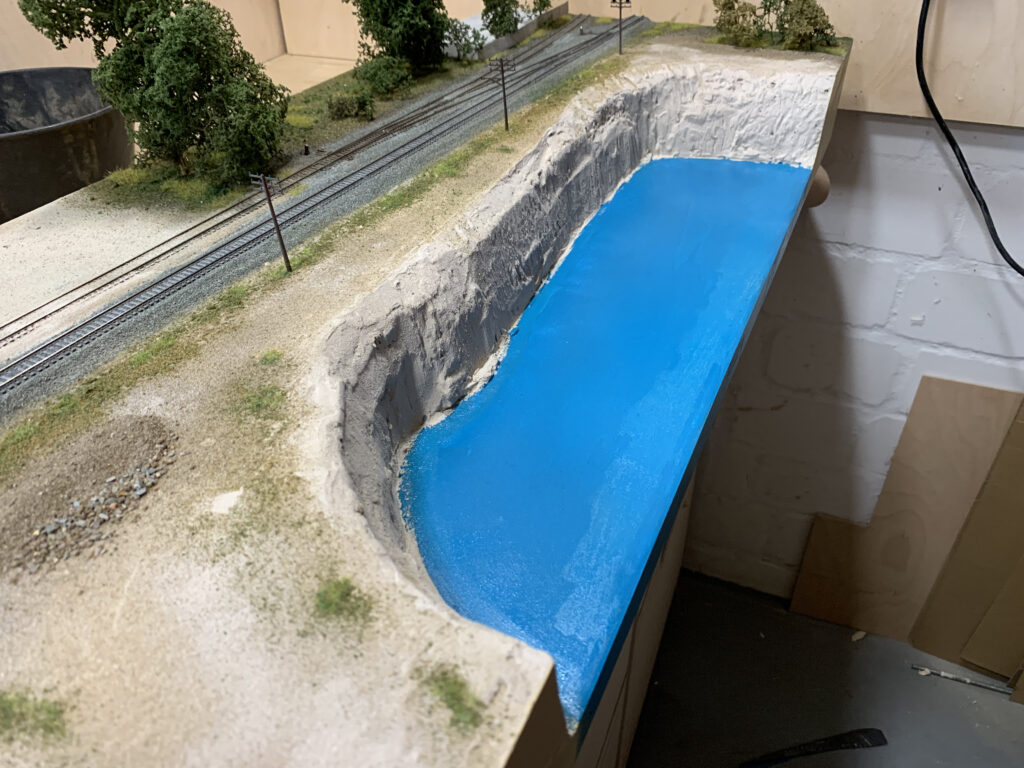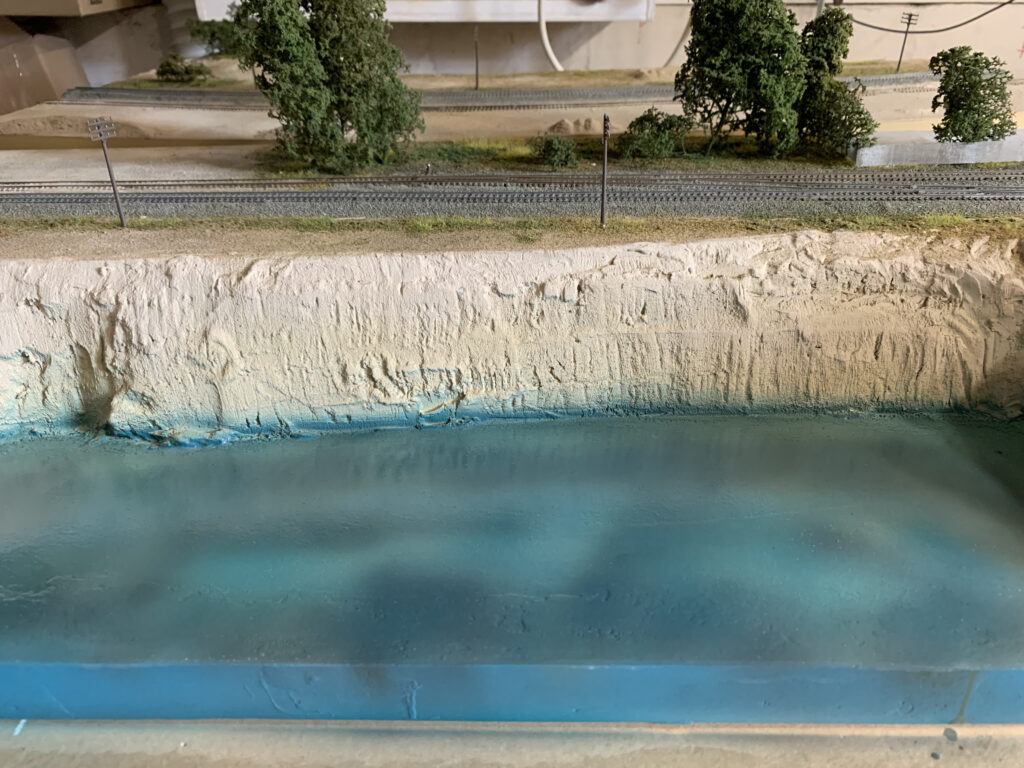 When I sprayed the bottom of the pit I did not cover the walls and that resulted in an overspray. I have not yet decided whether I will remove it or keep it. Currently I kind of like it. I like how the walls are colored by "reflections" or "glow" of the water. Maybe I'll remove it sometime later but for now I'm happy with the result.
Read more about the progress in my Building-Sussex Series.