The module has been used at a few meetings in 2017. This month I found the time to continue my work on the landscape. I wanted to mimic the look of an active lime stone quarry, where some rubble has been dumped. But I started with ballasting the track.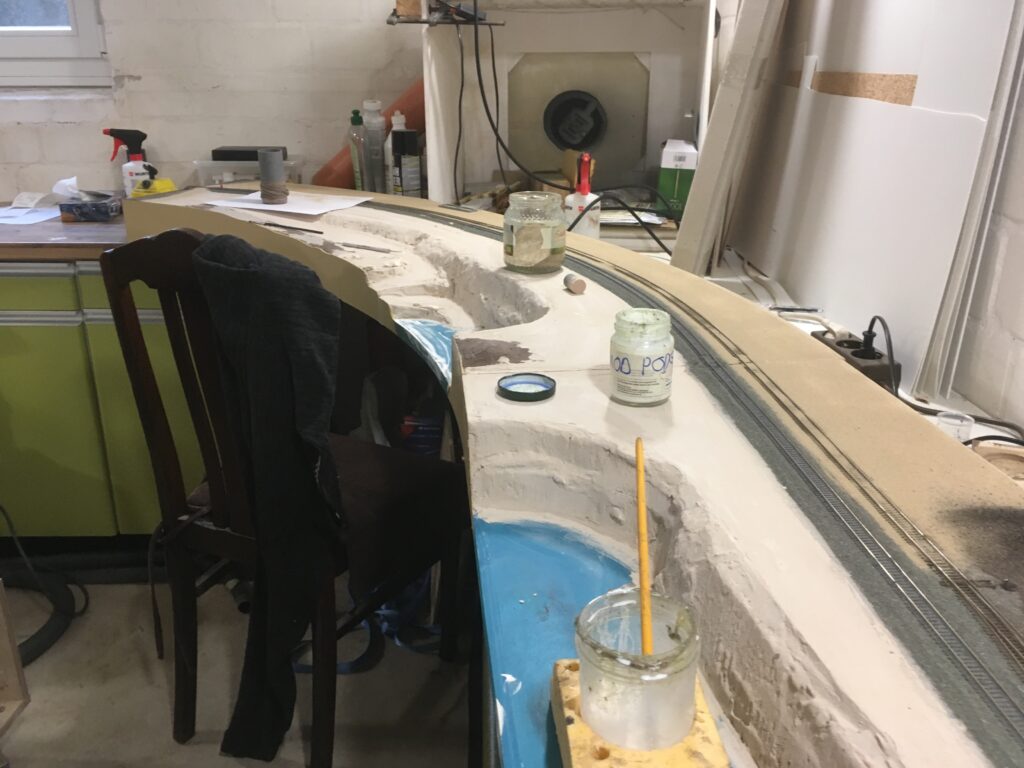 The lot of Wisconsin Building Supply has been covered with sheets of styrene to embed the track. The area that looks slightly brighter has been filled with gray plaster. When finished a building is supposed to be placed just over the module connection. I tried to prevent this, but it is the correct position.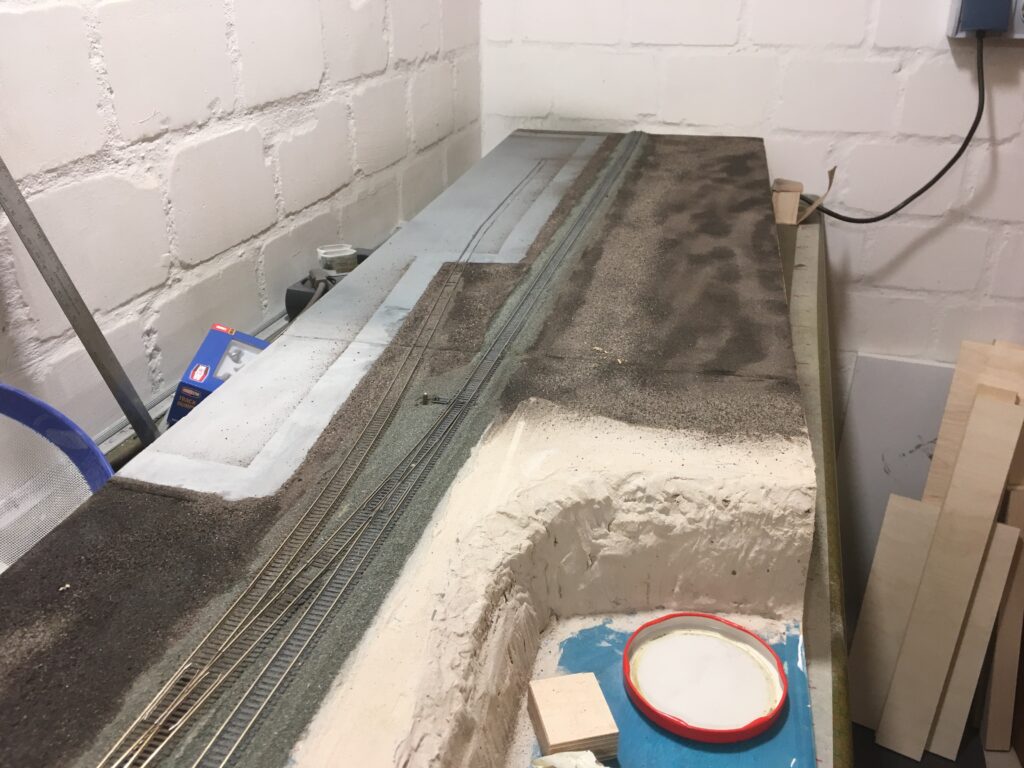 I use sifted dirt as a ground cover as a base for all areas that will be overgrown. In the next step I used ground lime stone as ground cover for the quarry. Everything gets deliberately soaked with isopropanol and then thinned wood glue or Mod Podge is dropped over the material to fix everything in place.
It takes a night to dry before I can add the green stuff and rubble. The ground cover is a mix of different shades of Woodland Scenics Fine Turf. At the end of the module the material is applied in a mix according to the FREMO americaN standard.
Next week I will continue with the fence for WBS and add some trees. Read more about the progress in my Building-Sussex Series.